New! PDF Downloads of Material Data Sheets of Our Metals
Ulbrich Stainless Steels & Special Metals, Inc., is pleased to offer downloadable PDFs of our alloy datasheets. These alloy datasheets were designed to provide metal product and design engineers chemical composition, as well as physical and material properties to the 100 plus alloys that Ulbrich offers in strip, foil, and shaped, flat, round and fine wire datasheets. These datasheets are available for austenitic, ferritic, martensitic, and precipitation hardening stainless steels as well as Nickel alloys such as Inconel 625, Commercially Pure Titanium and Titanium alloys, Cobalt alloys, Controlled Expansion alloys, Nitinol, Niobium, Zirconium and more.
Should you have any additional questions on these alloys, or any products that Ulbrich offers, please Contact Us to speak with one of our Product Managers.
Stainless Steel Data Sheets
Nickel Alloy Data Sheets
Titanium Data Sheets
Controlled Thermal Expansion Alloys
Nitinol Data Sheets
Refractory Metals Data Sheets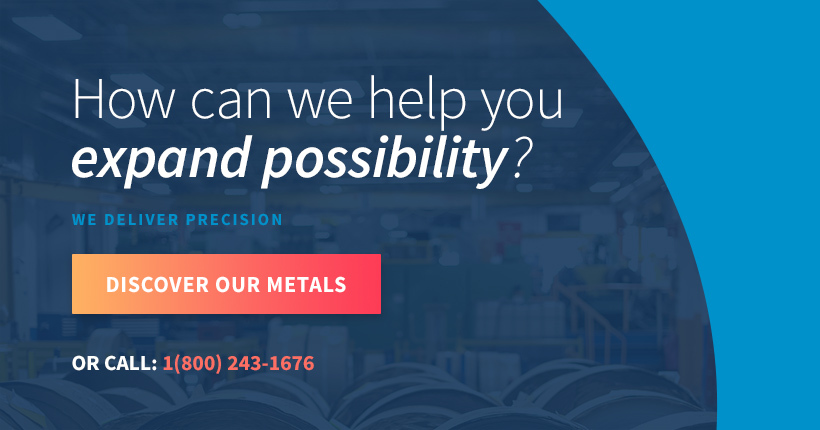 All articles