How to Jumpstart the Buying Process: Creating an All Encompassing RFQ Form!
Purchasing metals in today's market is more difficult than it ever has been, even compared to just a few short months ago. With long lead times, scarce material availability, and the ever-evolving marketplace (oh my!) it can seem almost impossible at times to get the product you need.
One of the more disappointing outcomes, the dreaded no-quote, can sometimes be avoided by following some simple tips that also reduce back-and-forth communications and expedite quote delivery!
How can you jumpstart the quoting process to ensure you receive our answers in a timely manner?
First, let's talk about some common reasons why no-quotes occur.
Your inquiry falls outside the company's capabilities
The salesperson doesn't have enough information about your needs to quote
The company does a bad job communicating their capabilities & offerings
Get quotes faster with less back and forth
In your research phase, we're sure that you're comparing many companies to each other. Evaluating their product mix, capabilities and benefits to make sure they align with what you're charged with purchasing. You've investigated things such as:
What does their customer service look like?
What is the quality of their product?
Do they have a positive, or negative reputation?
Do they advertise, or talk about the alloy I need?
Once you have filtered down the decision on who you would like to potentially purchase from, it is time to submit a formal quote request. You've got everything lined up, now all you need is pricing, lead-time, and to have a couple technical questions answered specific to your processes and particular material needs. If you do not have a contact at this company, this would lead you to fill out the RFQ form on their website, but the keys to success that we'll share with you in this article apply to both person-to-person and digital communications when requesting a quote.
So, what information does a material supplier need in order to get you your quote, and answers to your most technical questions as rapidly as possible?
It goes without saying that you'll want to share your basic contact information, such as your full name, email address, and phone #, which are essential to provide a clear method of contact. This gives the salesperson what they need to be able to contact you to deliver your quote. It also allows them to look you up in their customer database which is especially helpful if your inquiry is coming from a company that has ordered from us before. It lets us look at past sales and quote history which gives us supporting information about what has and hasn't worked for you in the past. You'll definitely want to make sure your contact information is accurate and up-to-date when requesting quotes for metal alloys.
The key to getting your quote back faster, though, is providing as much detailed information on your specific needs at the forefront of your initial communication. The more in-depth detail that you provide out of the gate, the less 'back and forth' communication that needs to occur between the two parties trying to figure the needs of the other.
Knowing what information a metal reroller or service center is looking for when a customer submits a quote request is extremely helpful for both sides of the transaction. Speaking the same language, gathering the information needed in advance of submitting a form, or picking up a phone to speak to a potential vendor are all things that are beneficial and will significantly reduce the time to quote and increase the likelihood of an item being quoted.
Here are some examples of items that if applicable, you should provide as additional information in the 'Message' section of the RFQ form:
Alloy
If you're requesting a quote from a service center or reroll mill, you'll need to let them know what alloy you need. What is the Grade, or Alloy that you are requesting? Is there a specific chemical composition? In most cases, metal suppliers and manufacturers will list the alloys they work with on their website.
Gauge
This is the 'thickness' of the material. This could be provided in either millimeters or inches. The Gauge, as well as any tolerances should always be provided. Knowing the gauge will speed up the quoting process significantly, as it will indicate if it is an item that can be provided out of inventory or needs to be custom made for the job. The salesperson you're working with will need to know this information in order to act on your request, so it's important to provide this up-front to reduce back-and-forth communications which can delay you receiving the quote you need.
Width
How wide is the material that you are looking for? This measurement can also be given in millimeters or inches. If possible, tolerances for the width should also be provided as well. Not all companies have the same capabilities as others—some may only be able to provide material up to, or less than a certain width. Providing this information will save time, especially if it is outright outside the companies' capability. Width is another one of those details that are critical to your sales rep's ability to generate the quote you need, so providing it straight away can save time on all sides and make for a smoother experience.
Tolerances
What is the 'range' that is acceptable for your application? If the aim is to be .032" gauge, you should indicate if you need that to fall within a certain tolerance range for example, a +/- .001" tolerance. If you are looking for 5.00" width material, it is helpful for your source in the quoting process to know that you need that width to meet a +/- .010 tolerance, for example. This information will help indicate to your partner on the sales side the technical details of producing your job and is critical to receiving an accurate quote.
Temper
What is the hardness or temper of the material you are requesting? What is the range for this hardness scale? HRB. HRC, etc. The softness (Annealed) or Hardness is another important facet to provide. There's also standard tempers such as half-hard, full hard, etc. Some Tempers can only be achieved through Cold Rolling material. This component will have a large impact on the pricing structure you will receive back from the seller!
Product form
What is the physical product form that you are looking for? Here at Ulbrich for example, we offer multiple product forms such as round and flat wire, strip, foil and complex shaped wire.
Finish
What is the aesthetic look of the material? (#2, 2d, Bright, etc.) Although the finish of material might not be that important for some end uses, for others it can be critical. It is very important to include the desired finish of your material, as certain applications are Surface Critical! For instance, any metal that will be inserted into the human body would need to be free of all cosmetic blemishes that may cause complications later on in the device's life.
Quantity
How much material would you like to purchase? (Weight or Feet). This is another obvious addition to your RFQ. Are you looking for a sample, spot buy, or a recurring purchase?

Certifications/specifications
Do you have AMS of ASTM specs, or even internal company specifications that the material must adhere to? If so, don't be afraid to attach these to the inquiry! Although most companies have a wide variety of industry standard specifications at their disposal, it is always beneficial to also attach any relevant specifications that your company has come up with. In certain situations, the seller's Quality Department can actually be a driving factor on whether an item will be quotable based on what is outlined in the specifications.
Drawings or End Use/Application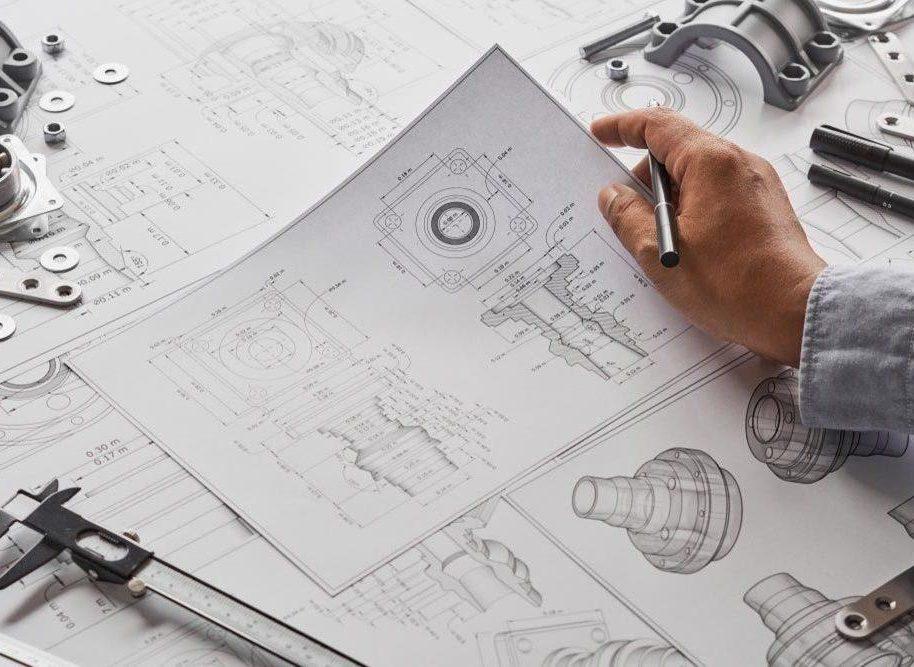 Engineering drawings of the end use / final part are incredibly helpful to material suppliers. This helps the seller get a crystal-clear understanding of the intricate details and needs you have as well as the processes being performed to achieve your end product. This helps us tailor our processing of the material to fit your unique needs, and gives us information on the environment that the requested material will end up in. What is the actual item that the metal is going into? Examples could be a Pacemaker, Heat exchanger, Tool Wrap, and the list goes on and on!
Expected annual usage
Is this a one-time purchase? Is it a recurring item that you would need to purchase multiple times a year? Understanding your expected annual usage helps your metal supplier to understand what the demand is for the alloy you're requesting. This can increase the likelihood of receiving a quote for a non-standard alloy. If your expected usage is higher, your supplier may stock that material just for you!

All of the items listed above are crucial pieces of the puzzle for the salesperson to be able to generate a quote. If most or all the questions listed above are answered, then you can expect to receive more accurate quotes that hit your inbox more quickly. This ultimately saves you time, money, and potential headaches.
If your organization manufactures products from strip or wire, and you're looking to resource more material, Ulbrich has you covered! Start your metal buying process by filling out our 'Request for Quote' form here! Then you will see the full impact of Ulbrich's world class customer service and support for your Stainless Steel and Special Metals needs. Happy hunting!
All articles