Ulbrich Economic Update - Number 38 (July 2023)
Get the Full July Issue:

Click here to download the 16 page Economic Update for the full details of recent economic trends impacting the steel and commodities markets, as well as the associated industries across the globe. Continue reading below for the Executive Summary.
July 2023 Economic Update Executive Summary
The Americas
THE FEDERAL RESERVE KEPT INTEREST RATES UNCHANGED IN JUNE but signaled in new economic projections that borrowing costs will likely rise by another 0.5% by the end of this year. June data showed: Nonfarm payrolls increased by 209,000 jobs, and the unemployment rate slipped to 3.6% from 3.7% in May. Average hourly earnings rose 0.4%. Manufacturing activity fell for the eighth consecutive month to the lowest level in three years, the ISM survey reported. Consumer confidence grew to its highest level since January 2022, reflecting improved current conditions and a pop in expectations.
May data showed: Industrial production fell 0.2% but manufacturing output edged up 0.1%. Motor vehicle production rose 0.2%. Durable goods orders shot up 1.7%. Orders for motor vehicles accelerated 2.2%. Civilian aircraft experienced a 32.5% rebound in orders after dropping 2.0% in April. Factory orders rose 0.3%. The leading economic indicators fell 0.7% and are down 4.3% over the six-month period from November. Consumer prices cooled to the lowest rate in more than two years, as the CPI increased by 4% vs. the same month a year ago. Producer prices dropped 0.3%. Gasoline prices tumbled 13.8%. Prices for truck transportation of freight fell 2.1%. Retail sales unexpectedly rose 0.3%. Sales at auto dealers increased 1.4%. The U.S. trade deficit narrowed 7.3%; goods imports dropped to their lowest level since late 2021.
Metals & Commodities
CHINA SET EXPORT RESTRICTIONS on two minerals critical to the production of semiconductors, missile systems and solar cells. Gallium, germanium and more than three dozen related metals and other materials will be subject to unspecified export controls starting August 1st. Copper prices hit a seven-week high on June 22, as inventories on the LME dropped sharply. Russia accounted for 46% of India's oil imports in May, a staggering leap from less than 2% before the invasion of Ukraine.
Overseas
THE EUROZONE ECONOMY HAS SLOWED SHARPLY. The purchasing managers' index for June, a measure of activity in manufacturing and services, fell to a five-month low. The weak eurozone-wide PMI figures diminished hopes of a rebound in the single-currency zone after two quarters of mild contraction. Chinese economic data for May reinforced pessimism over growth prospects. Retail sales and industrial production missed expectations. Youth unemployment hit 20.8%, the highest since records began.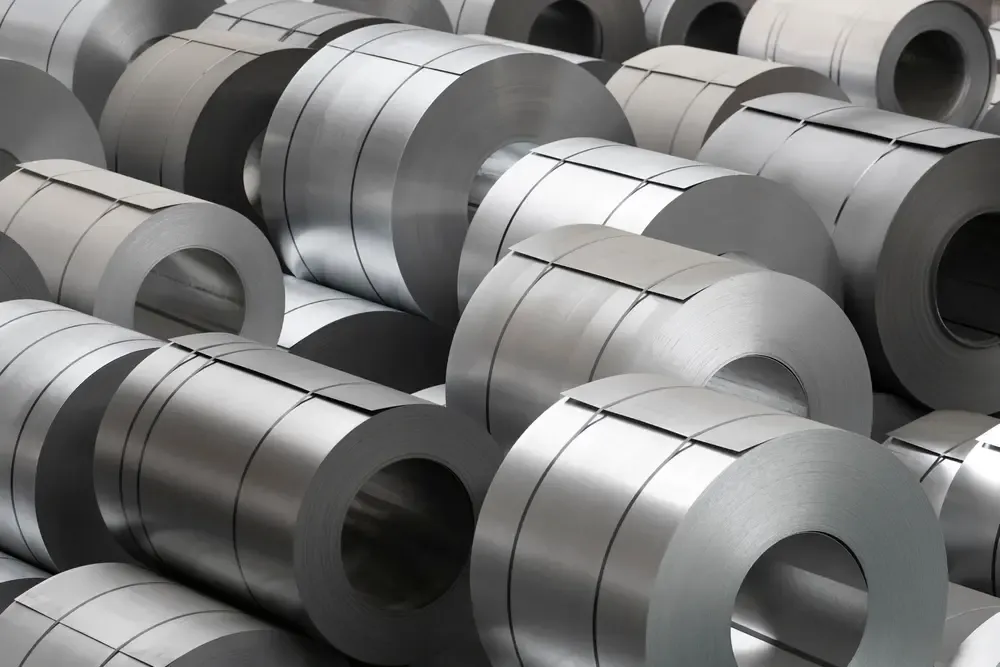 Steel Industry Updates
MAJOR U.S. STEEL MILLS RAISED SPOT CARBON STEEL PRICES $50/TON IN MID-JUNE and set a minimum of $900-950/ton transaction price for hot-rolled coil. Some buyers said they are skeptical that the market will accept recent price increases announced by mills while sentiment remains bearish. The European Commission approved €280mn in aid granted by Belgium to help ArcelorMittal decarbonize its steel production. The direct grant and a soft loan are for the steelmaker's site in Ghent, where it operates two blast furnaces, to support the construction of a direct reduction iron plant which will replace one of the existing blast furnaces.
Energy Sector News
GEORGIA POWER DELAYED THE OPENING OF A NEWLY CONSTRUCTED REACTOR at its Vogtle nuclear power plant until July, the latest pause in a project already seven years behind schedule. The closely watched project will add two new reactors to the existing Vogtle plant, making it the single largest power source in the U.S. The solar power industry's prospects have never been better, but the combined market capitalization of the four largest panel producers, all Chinese, has dropped by >40% since last August.
Automotive Trends
A JOINT VENTURE OF FORD MOTOR AND SOUTH KOREA'S SK ON have secured a low-cost loan of up to $9.2bn to help it build three battery plants in Tennessee and Kentucky. The new plants will displace 455mn gallons of gasoline per year for the lifetime of the vehicles powered by the batteries they manufacture. Toyota plans to have an all-solid-state battery commercial as soon as 2027 as part of its ambitious plans for battery electric vehicles. Charging time will get shortened to 10 minutes or less.
Aerospace Developments
BALL CORP BEGAN AN AUCTION TO SELL ITS AEROSPACE UNIT. BAE Systems, Textron and private-equity firms are among the companies considering a bid. Ball is better known as the world's largest manufacturer of aluminum beverage cans. Boeing expects the global fleet will nearly double through 2042, growing at an annual 3.5% pace. Airbus predicts that 40,850 new jets will enter the commercial market over that span. Airbus announced a record 500-plane deal with Indian discount airline IndiGo on day one of the Paris Airshow. Airbus and Boeing collectively unveiled orders or commitments for some 1,100 jets, with Airbus at around 830 jets.

Medical Insights
DEXCOM WILL INTRODUCE A CGM AIMED AT NON-INSULIN-USING AMERICANS WITH TYPE 2 DIABETES next year. Dexcom finds those patients want help understanding the effect of lifestyle on blood glucose and staying off insulin, leading the company to develop a revised set of features for the new device. U.S. consumers doubled their use of wearable healthcare devices, including smartwatches, wearable monitors and fitness trackers, between 2020 and 2021. Blood pressure devices were the most popular.

Stay Up to Date:

Stay up to date on the latest state of the markets and ecosystems fueled by stainless steel and other key manufacturing materials by subscribing to get the Ulbrich Economic Update delivered to your inbox monthly. Subscribe to our newsletter.
All articles