Ulbrich Economic Update - Number 34 (March 2023)
Get the Full March Issue:

Click here to download the 16 page Economic Update for the full details of recent economic trends impacting the steel and commodities markets, as well as the associated industries across the globe. Continue reading below for the Executive Summary.
March 2023 Economic Update Executive Summary
The Americas
U.S. MANUFACTURING CONTRACTED FOR A FOURTH STRAIGHT MONTH IN FEBRUARY, but there were signs that factory activity was starting to stabilize. The ISM survey's forward-looking new orders sub-index improved to 47.0 from 42.5 the prior month. Other February data showed: U.S. hiring grew solidly as employers added 311,000 jobs. Unemployment rose to 3.6%. Consumer confidence fell further, with the decrease concentrated among lower-middle income households.
January data showed: industrial production held steady despite a rebound in manufacturing and mining output. Durable goods orders dipped 4.5% because of a pullback in volatile passenger plane bookings. Orders for new cars and trucks rose a scant 0.2%. Factory orders fell 1.6% in January, pulled down by a plunge in civilian aircraft bookings. The leading economic indicators remained on a downward trajectory, degraded by deteriorating manufacturing new orders. The consumer price index climbed 0.5%, bolstered by energy and shelter costs. Producer prices advanced 0.7%, fueling concerns about further monetary tightening by the Federal Reserve. Retail sales surged by 3%, led by motor vehicle purchases with receipts at dealers accelerating 5.9%. The U.S. trade deficit widened moderately.
Overseas
BUSINESS ACTIVITY IN THE EUROZONE GREW FASTER THAN EXPECTED IN FEBRUARY, strengthening the rebound from last year's energy crisis and reinforcing calls for the European Central Bank to keep raising interest rates to tackle high inflation. Anti-government protests are disrupting copper output in Peru, the world's second-biggest producer with about 10% of global supply, triggering predictions of a further surge in prices. Prices of copper have rallied more than 20% over the last three months.
Steel Industry Updates
U.S. STEEL SIGNED AN AGREEMENT WITH GM TO SUPPLY ADVANCED, SUSTAINABLE VERDEX STEEL. The steel is manufactured using electric arc furnace technology with 75% fewer emissions vs. traditional blast furnace production, made with up to 90% recycled content and is endlessly recyclable. Stainless steel demand is mixed, with some sectors such as construction and appliances appearing to slow, while others such as automotive and energy are stronger. January service center stainless inventories were up 17.4% YOY at 531,400 tons, representing 3.8 months' supply. January stainless shipments were 140,000 tons, down 3.3% YOY.

Automotive Trends
FORD PLANS TO CUT 3,800 JOBS IN EUROPE in product development and administration over the next three years as it transitions to an all-electric fleet by 2035. Ford and China's CATL, the world's biggest maker of batteries for EVs, plan to build a battery plant in Michigan. The multibillion-dollar facility is expected to create about 2,500 jobs. General Motors is competing for a stake in Vale's base metals unit and access to the Brazilian mining giant's copper and nickel resources that are key to making EV batteries.
Energy Sector News
BIG OIL MORE THAN DOUBLED PROFITS IN 2022 TO $219BN, smashing previous records in a year of volatile energy prices. The top Western oil companies paid out a record $110bn in dividends and share repurchases to investors. Canadian mining group Teck Resources will spin off its coal business to focus on metals that are vital for lower-carbon energy, completing a shift out of fossil fuels. Teck plans to hive off its metallurgical coal operations used in steelmaking into a new company with an enterprise value of $11.5bn.

Medical Insights
MEDTECH DEVICE MAKERS ARE INVESTING MORE TO DEVELOP WEARABLE TECHNOLOGIES, while deemphasizing robotics. A new CFO survey found that 72% of medical device and MedTech companies plan to invest in developing wearables, compared to 52% that expect to fund robotic projects. Dexcom recorded another record year of new customer starts in 2022, bolstered by continued demand for its G6 continuous glucose monitor. Abbott's spinal cord stimulation device was approved by the FDA as a therapy for diabetic peripheral neuropathy. The total market is estimated at $3bn to $5bn for spinal cord stimulation treatment.

Aerospace Developments
AIR INDIA ORDERED 470 JETS FROM BOEING AND AIRBUS, the largest deal for commercial aircraft in aviation history and coming as airlines scramble for jets to meet surging demand for air travel. The airline agreed to purchase 250 Airbus jets and 220 Boeing planes. SpaceX performed a key engine test for its mammoth Super Heavy rocket booster — a critical step before it can take the company's Starship spacecraft to orbit. Comac, China's homegrown airplane manufacturer, delivered its first C919 passenger jet to China Eastern Airlines. This plane is not approved by Western countries, and China will continue to need Boeing and Airbus jets.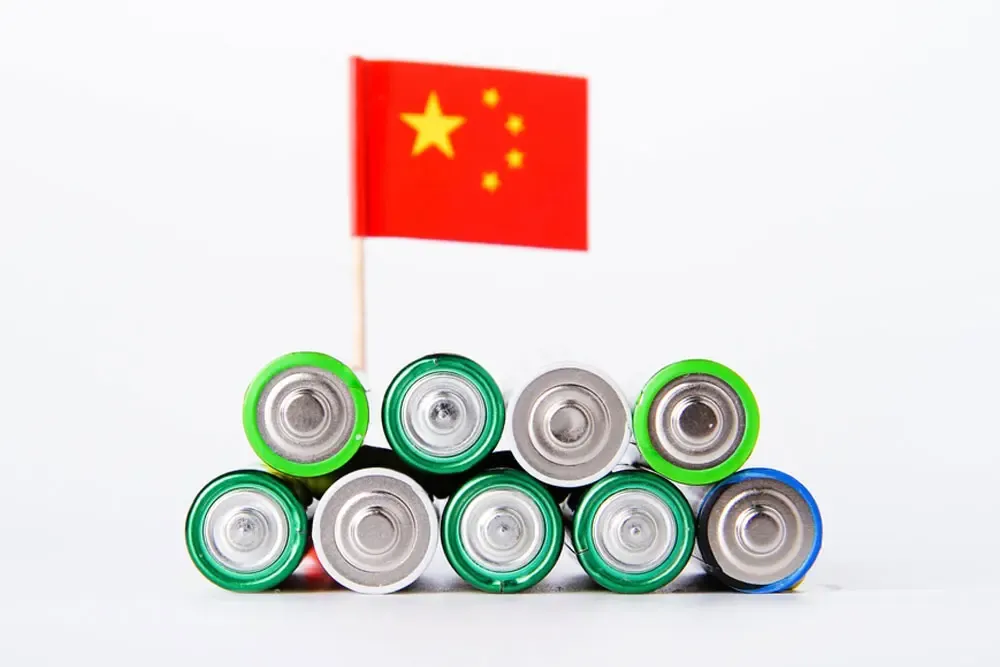 Metals & Commodities
LITHIUM PRICES IN CHINA HAVE FALLEN ALMOST A THIRD IN THE PAST THREE MONTHS after weaker demand in the world's largest market for electric vehicles punctured a two-year rally. Even so, Chinese lithium prices remain eight times the level of two years ago. The U.S. will impose a 200% punitive tariff on all imports of Russian-made aluminum, as well as aluminum products made with metal smelted or cast in Russia, in a move that could ripple through global manufacturing supply chains.
Stay Up to Date:

Stay up to date on the latest state of the markets and ecosystems fueled by stainless steel and other key manufacturing materials by subscribing to get the Ulbrich Economic Update delivered to your inbox monthly. Subscribe to our newsletter.
All articles