Ultralite Foil Available in Stainless, Nickel and Titanium Alloys
Ultralite Foil™ from Ulbrich is available in Stainless Steel, Nickel and Titanium Alloys in thicknesses as thin as a human hair.
Precision foil and strip products require stringent rolling, slitting, annealing and finishing processes. All of our foils are tension annealed and manufactured in our dedicated 12,000 square foot foil production center.
Ulbrich's Product Managers and Engineers are available for consultation on all of your light gauge strip and foil requirements.
Sizes From .01 mm thick to 35 mm wide

Stainless Alloys 301, 302, 204, 316, 430

Nickel Alloys 600, 625, 400, 401, C27, Copper Nickel 715, 201

Titanium Alloys Ti Grade 1, Ti Grade 2, Ti Grade 4

Tempers Available from Annealed to Full Hard

Finishes from Carbide Bright to Rolled Dull

Certification Include ISO 9001, ISO 17025, Nadcap, GEAE, Rolls Royce, LCS, A2LA

For more information on Ultralite Foil please call us at 1-800-243-1676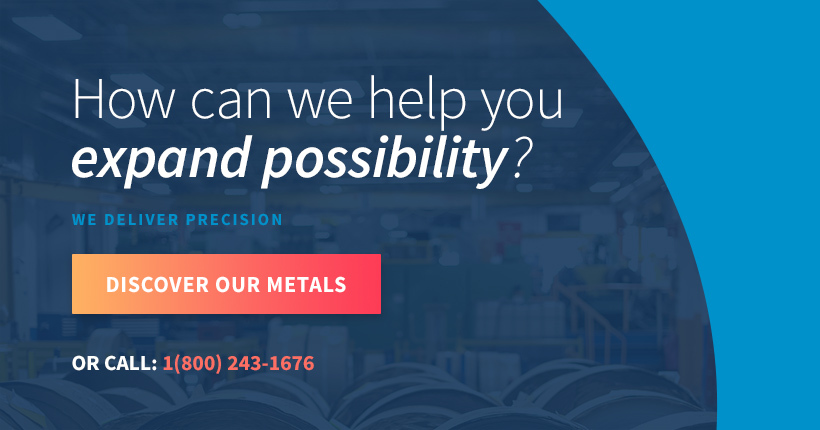 All articles