Ulbrich Economic Update - Number 6 (February 2020)
Get the Full February Issue:

Download the 16 page Economic Update for the full details of recent economic trends impacting the steel and commodities markets, as well as the associated industries across the globe!
February 2020 // Economic Update Executive Summary
Americas
THE U.S. TRADE DEFICIT SHRANK LAST YEAR, THE FIRST DECLINE SINCE 2013. The deficit in goods and services shrank 1.7% last year. Prices for imports rose 0.5%. U.S. GDP expanded 2.1% in the fourth quarter, with full-year growth at 2.3%. Shipment volume in the U.S. by truck, rail, air and barge plunged in December compared to a year earlier. It was the 13th month in a row of year-over-year declines and the steepest drop since November of 2009 during the financial crisis. Consumer spending and wage gains eased at the end of last year, signs the U.S. economy is returning to a more moderate pace of growth. The share of workers in labor unions fell to a fresh record low last year. Employers added more jobs in January than expected but manufacturing employment continued to shrink. U.S. consumer confidence climbed sharply, driven by a positive assessments of the labor market and increased optimism about future job prospects. Manufacturing returned to growth in January for the first time since last July. The federal government will spend $1 trillion more than it collects in 2020, and deficits will exceed that amount every year for the foreseeable future.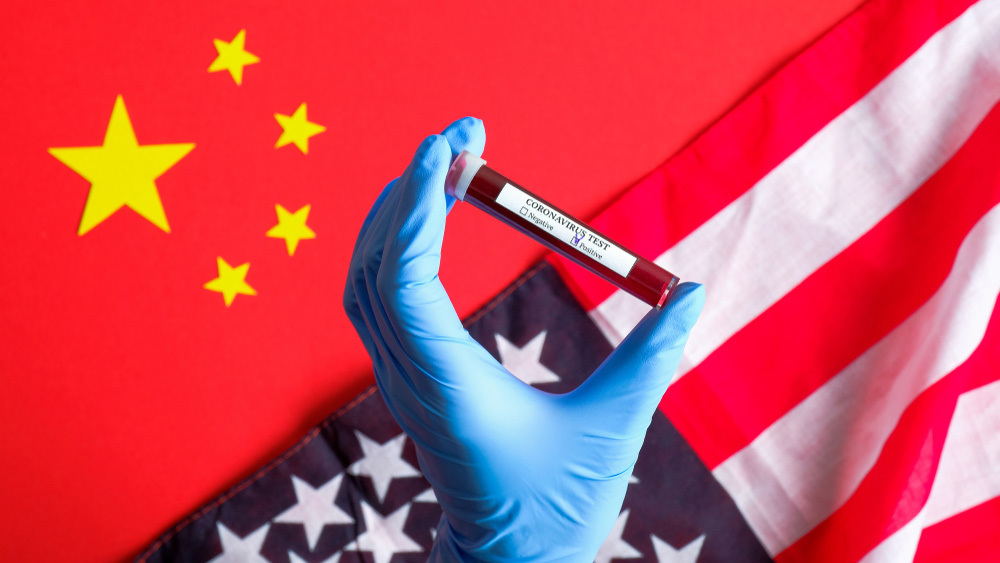 Overseas
THE SPREAD OF CORONAVIRUS THREATENS PROSPECTS FOR ECONOMIC GROWTH. The world Health Organization has declared the coronavirus outbreak a global public-health emergency. Eurozone manufacturing continued to weaken at the start of the New Year, but at a noticeably slower rate. The International Monetary Fund trimmed back its global growth forecasts, mainly due to a sharper-than-expected slowdown in India and other emerging markets. The IMF now sees growth at 3.3% this year.
Steel Industry Update

U.S. IMPORTED STEEL VOLUMES LAST YEAR WERE AT THEIR LOWEST LEVEL SINCE 2010. The Trump Administration tariffs will be expanded in February to cover products made of steel and aluminum, such as nails, tacks, staples, cables, certain types of wire and bumpers and other parts for cars and tractors. ArcelorMittal said it is more optimistic about the apparent demand outlook for 2020 and forecasts global steel demand to rise 1%-2% this year after expanding 1.1% in 2019. "The coronavirus will likely have a short-term negative demand impact in China and to a lesser degree elsewhere," said the ArcelorMittal chief executive.
Metals & Commodities Market Update
APPLE PLANS TO REDUCE RELIANCE ON THE MINING INDUSTRY and is making progress with its "Daisy" robot. The device breaks apart 200 old iPhones per hour so that 14 minerals, including lithium, can be extracted and recycled. Apple is already using recycled tin, cobalt and rare earths in some of its products, with plans to add to that list. The price of rhodium reached an eleven-year high in January. Used to curb auto exhaust emissions, rhodium is now six times pricier than gold.
Latest Aerospace Market Developments
THE GLOBAL SPACE INDUSTRY COULD GENERATE REVENUE OF MORE THAN $1 TRILLION BY 2040, up from $350 billion currently, according to a study by Morgan Stanley. Yet, the most significant short and medium-term opportunities may come from satellite broadband Internet access. Unmanned aerial vehicles (UAVs) will be one of the most dynamic growth sectors of the world aerospace industry. A market analysis estimates that UAV production worldwide will total $99 billion over the next ten years.

Automotive Industry Economic Trends
GM CRUISE REVEALED NEW ROBOTAXI - TOASTER-SHAPED WITH NO STEERING WHEEL. The company said the all-electric vehicle, Cruise Origin, is a fully engineered vehicle that's on its way to production. GM said the market for autonomous ride-hailing could exceed $1 trillion and suggested that profits from a future service could exceed that of GM's traditional vehicle-manufacturing business. In a recent Wards survey, 44% of automotive engineers and designers said that in 10 years vehicle materials and architectures will be "totally different" than they are today and 67% said they would be "somewhat different" in just five years.
Medical Update
EPIC IS PUSHING OUT A SOFTWARE UPDATE TO HELP SPOT CORONAVIRUS. It is meant to help providers nationwide detect potential cases of the Wuhan coronavirus. DexCom plans to double capacity for its G6 continuous glucose management system by the end of 2020, while advancing development of its less expensive and much thinner G7 CGM. The mobile health devices and wearables trend is accelerating this year, with 546 digital health and 635 wearable devices touted at the annual CES show in Las Vegas.
Energy Sector Trends

PEPSICO IS ON TRACK TO ACHIEVE 100% RENEWABLE ELECTRICITY FOR ITS U.S. OPERATIONS this year as part of the company's push to cut its global emissions by 20%. Pepsi currently uses renewable energy in the form of solar and wind power at seven of its U.S. manufacturing sites. An offshore strategy developed at MIT proposes situating reactors in relatively deep water, far away from coastal populations and linked only by an underwater power transmission line. Offshore floating nuclear power plants promise to be safer, less expensive by using streamlined construction methods and easier to deploy than today's land-based plants.

February Innovation
NEURALINK SEEKS TO BUILD BRAIN IMPLANTS TO COMMUNICATE WITH MACHINES and hopes to begin trials on human patients by the end of 2020. The ultimate goal of Neuralink is to allow humans to achieve "a sort of symbiosis with artificial intelligence". Reducing single-use packaging and increasing recycling of some of the biggest global brands is taking a big leap forward with TerraCycle's Loop, a new zero waste platform. Stainless steel plays a key role with its durability and sterilizing properties.

Stay Up to Date:
Stay up to date on the latest state of the markets and ecosystems fueled by stainless steel and other key manufacturing materials by subscribing to get the Ulbrich Economic Update delivered to your inbox monthly. Subscribe to our newsletter
All articles