Ulbrich Economic Update - Number 5 (January 2020)
January 2020 // Economic Update Executive Summary
Americas
THE U.S. FACTORY SECTOR HEADED INTO 2020 ON A WEAK FOOTING, contracting in December for a fifth-consecutive month as trade tensions continued to pressure manufacturing. The USMCA trade deal was signed after Congressional negotiations secured some changes. Employers added 145,000 jobs and unemployment stayed at a 50-year low of 3.5 percent. Services companies grew more quickly, a sign that the economy's steady expansion should continue. Consumer confidence slipped slightly in December; expectations fell about economic growth over the next six months.
Fear of a recession topped the list of U.S. CEOs' concerns going into 2020, according to a Conference Board survey. In November, factory orders decreased, propelled by a steep decline in defense related orders. U.S. tariffs against China triggered a slide in imports, contributing to the lowest trade deficit in three years. Consumer prices rose 0.3% as households paid more for energy, health care and rent, pushing the rate of inflation up to the highest level in a year. The six-month growth rate of the Leading Economic Index suggests that economic expansion is likely to stabilize around 2% in 2020.
Overseas
EUROZONE MANUFACTURING CONTRACTED FOR THE ELEVENTH-STRAIGHT MONTH IN DECEMBER. However, confidence about the future strengthened to a six-month high at the end of 2019. EU leaders have agreed to cut the bloc's greenhouse gas emissions to net-zero by 2050. December was the second-consecutive month of expansion for China's manufacturing sector, but the trend may not be sustainable due to strong headwinds from the cooling property sector and a worsening fiscal situation.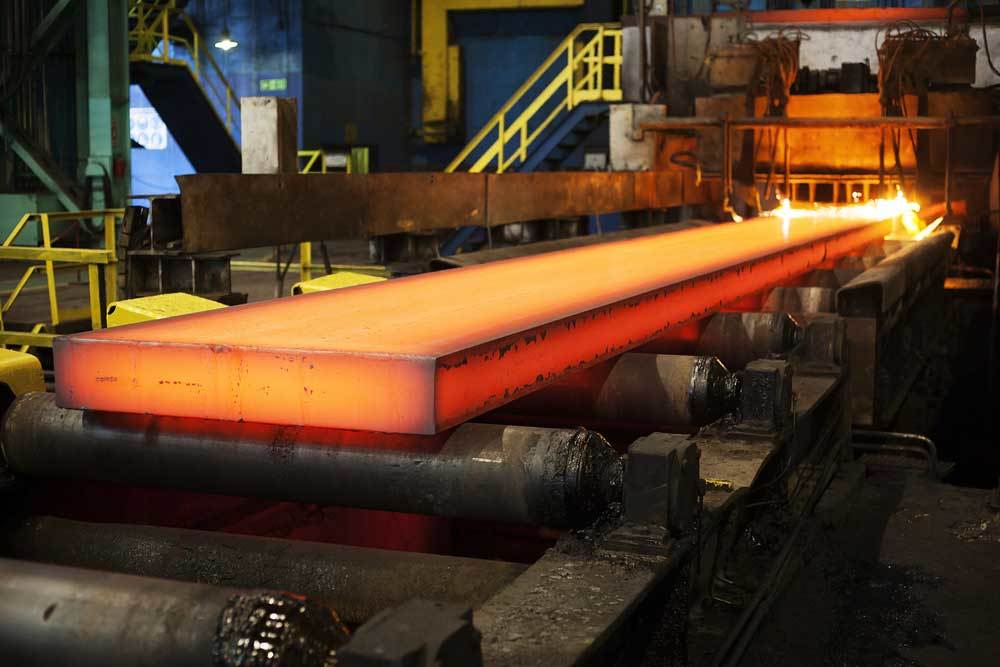 Steel Industry Update

U.S. STEEL WILL IDLE MOST OF ITS GREAT LAKES MILL NEAR DETROIT as the company's losses mount in a weak domestic steel market. Acerinox reached an agreement to acquire specialty alloy producer VDM Metals, allowing Acerinox to expand into new markets and growing sectors, such as aerospace, the chemical and medical industries, oil and gas, renewable energies, water treatment and emissions control. Baowu Steel Group, China's largest steelmaker, is approaching its target of becoming a global industry leader with an annual output of 100 million tonnes, as the company intends to acquire a controlling stake in Chongqing Iron and Steel.
Metals & Commodities Market Update
NICKEL PRICES SANK TO A FIVE-MONTH LOW IN DECEMBER of $13,085/tonne but have since moved slightly upwards to around $13,795/tonne. The U.S. Army plans to fund construction of rare earths processing facilities, part of an urgent push by Washington to secure domestic supply of the minerals used to make military weapons and electronics. The move would mark the first financial investment by the U.S. military into commercial-scale rare earths production since WW II's Manhattan Project.
Latest Aerospace Market Developments
NASA OFFICIALS HAVE APPROVED THE FINAL ASSEMBLY OF THE X-59 QUESST, the supersonic X-plane designed and assembled by Lockheed Martin. Boeing will suspend production of its 737 MAX jetliner, raising the prospect of industry-wide job cuts and furloughs. Airbus became the world's largest plane maker for the first time since 2011 by delivering 863 aircraft in 2019. Boeing delivered just 345 jets through November of 2019, less than half the number delivered in the same 2018 period.
Automotive Industry Economic Trends
U.S. TOTAL LIGHT-VEHICLE SALES FELL LAST YEAR TO 17.1 MILLION VEHICLES, a 1.6% decline from 2018. General Motors reported a 2019 sales decline of 2.3% in the U.S.; Ford sales fell 3.2%. Fiat Chrysler sales in the U.S. fell 1%, while Toyota reported a nearly 2% decline. Honda had flat 2019 U.S. sales and Nissan sales fell nearly 10%. Electric-vehicle maker Tesla said its deliveries rose 50% last year. Ford Motor plans to invest more than $1.45 billion at two plants in Michigan to make electric, autonomous and sports utility vehicles, adding 3,000 jobs. Fiat Chrysler and Peugeot maker PSA Group have agreed to binding merger terms.
Medical Update
TECH TRANSFER HAS LED TO A REACTOR FOR MEDICAL ISOTOPES for a New Mexico company which secured funding to build a small reactor dedicated to producing medical isotopes. The concept was developed by Sandia National Laboratories to help establish a stable domestic supply of medical isotopes, which are made with low-enriched uranium. Medical isotopes are used annually around the globe in 40 million imaging procedures that diagnose heart disease, cancer and other life-threatening conditions.
Energy Sector Trends

SOLAR POWER FROM 'THE DARK SIDE' IS UNLOCKED BY A NEW FORMULA that reveals the bifacial cells making up double-sided panels generate on average 15% to 20% more sunlight to electricity than the monofacial cells of today's one-sided solar panels, taking into consideration different terrain such as grass, sand, concrete and dirt. The hope is that these calculations developed by two Purdue University physicists would help solar farms to take full advantage of bifacial cells earlier in their use.
January Innovation
MICROBES CAN RECOVER RARE-EARTH MAGNET MATERIALS FROM CONSUMER WASTE. Rare earth elements are essential for technologies like solar and wind energy, advanced vehicles and modern electronics. Because of their geochemical properties and the current geopolitical situation, they are seldom discovered in easily extractable deposits. To increase the U.S. supply of rare earth elements, a Critical Materials Institute team led by Lawrence Livermore National Laboratory is using microbe beads to recover rare earth elements from consumer electronic waste such as cell phones.
Get the Full January Issue:

Download the 16 page Economic Update for the full details of recent economic trends impacting the steel and commodities markets, as well as the associated industries across the globe!
Stay Up to Date:
Stay up to date on the latest state of the markets and ecosystems fueled by stainless steel and other key manufacturing materials by subscribing to get the Ulbrich Economic Update delivered to your inbox monthly. Subscribe to our newsletter
All articles