Ulbrich Donates Metal to MakeHaven for Mask Production
These past few weeks, Ulbrich has teamed up with MakeHaven, Inc. to distribute materials to make masks and PPE to organizations across Connecticut. MakeHaven is a nonprofit organization that brings creators together to help in a wide variety of projects. They host free public events, workshops, and other individual projects all in the name of innovation. Ulbrich has been in the stainless steels and special metals industry since 1924 and has been active in philanthropic work to help serve the community for many years. As the world fights against the COVID-19 pandemic, it's more important than ever to come together and help our communities.
We talked with J.R. Logan, Executive Director at MakeHaven, to give readers some personal insight into the process. When asked what inspired this, J.R. stated that, "It was really the recognition of the need combined with having a fully featured Makerspace and network of volunteers who could help meet the need. How could we not help? Lior [Trestman, Shop Manager], our shop manager deserves credit for being early to action."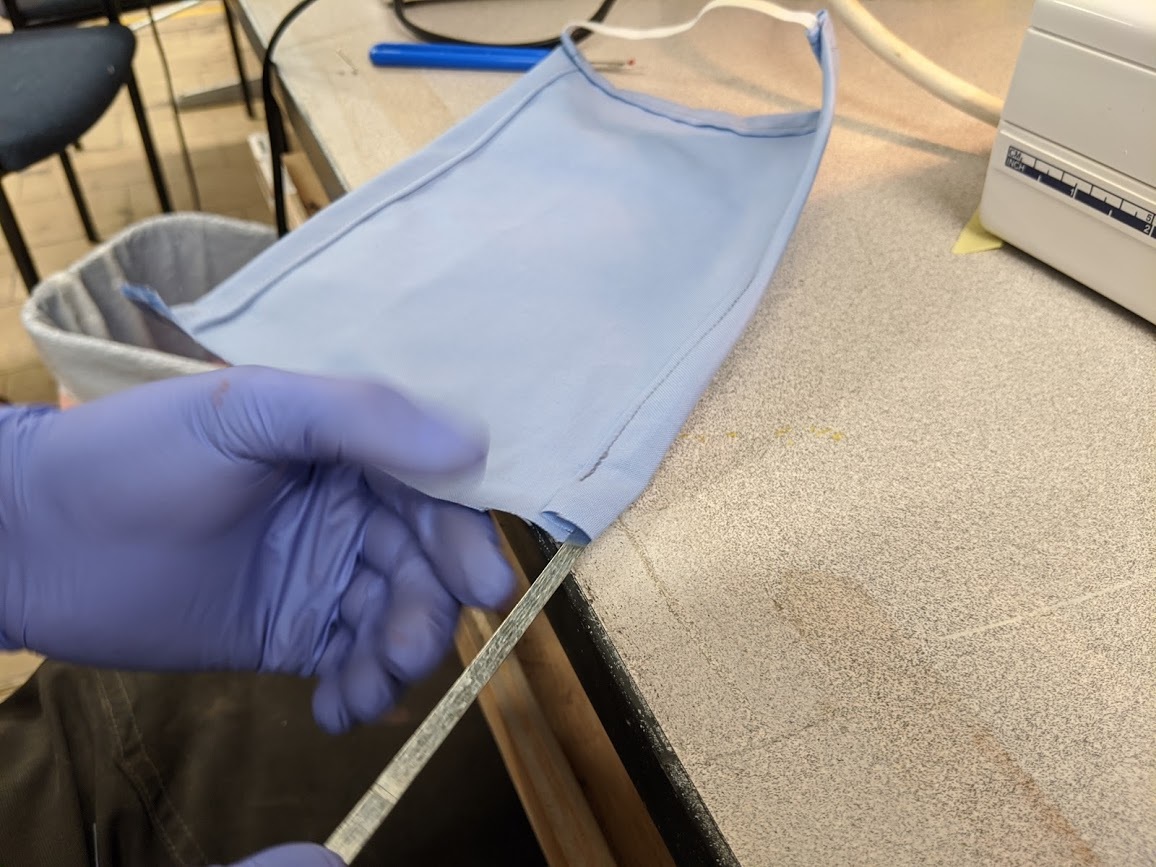 The mission, in J.R.'s words, is to get protective equipment (in this case cloth masks) into the hands of those who need it, especially the healthcare staff who have been graciously serving our communities through an unprecedented time. "Ulbrich was very kind to donate the metal strip that gets put in the mask at the bridge of the nose. Without it the mask will not make a tight seal. We had been using scrap metal from cut up duct work, but they sent us a spool of metal which is much easier to cut to length and is superior alternative. They also offered to be a resource as advisors related to metallurgic questions as needed on all our projects.", explained J.R.
Ulbrich has been donating materials including the cut strips of steel and aluminum flat wire for mask production through MakeHaven's no-contact porches. Here people can pick up materials they need to sew masks as well as drop off completed masks. MakeHaven has partnered with the United Way of Greater New Haven who is delivering completed masks to local nonprofits and directly to hospitals for distribution. Over 3000 of these masks have been sewn by volunteers and donated to many organizations in need, including Downtown Evening Soup Kitchen, Columbus House, CT Hospice, Boys & Girls Club, Mary Wade Nursing Homes, CT Mental Health Center, Yale New Haven Hospital, Bridgeport Hospital, Love Fed and many more.
Do you sew? To make needed masks for hospitals, first-responders, or personal use, visit https://www.makehaven.org/covid-19-response for details and locations for contact-less material pickup/mask drop off.
All articles