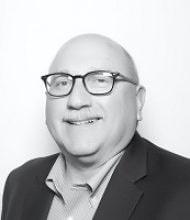 It is with heavy hearts that we announce the passing of Ulbrich's former Senior Vice President, Rich Papeika, on Friday, February 11, 2022. A dedicated leader and dear friend to so many of us, Rich will be sorely missed.
Rich joined our company in 1984, and we were lucky to work with him for over 35 years until he retired from our leadership team in July of 2019. Rich's boundless knowledge about our business, acquired over nearly 50 years in the metals industry, made him an invaluable asset to both our teams and customers.
Rich's wit and sense of humor made him a joy to be around, and in the last few days, we keep hearing that he had more fun at work than most people have in retirement. Rich loved that this profession allowed him to travel the world. Whether he was dining in Paris, teeing off in Ireland, or surveying material at a melt mill in Mansfield, Ohio, you could be sure that Rich was glad to be there.
I know you will join us in keeping Rich, his wife Karen, his son Greg, and his entire family in your thoughts and prayers at this challenging time.
All articles