Pathway to the Future: Ulbrich's Pursuit of Creating the Manufacturing Professionals of Tomorrow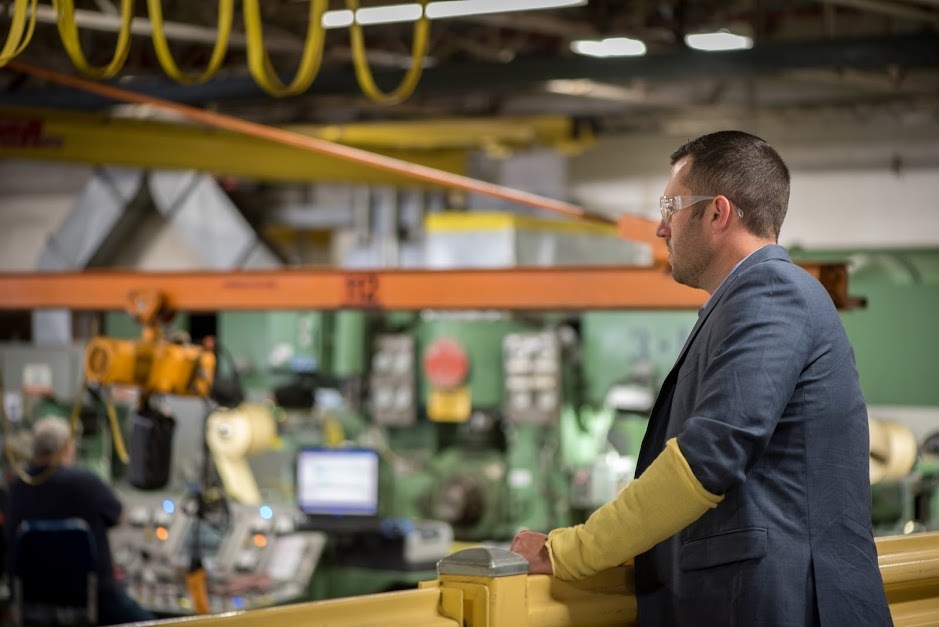 An estimated three-and-a-half million manufacturing jobs will be needed in the United States within the next decade and two million of those positions are expected to go unfilled. The reason for the widening divide is threefold: the retiring baby-boomer generation, economic expansion, and a declining pool of skilled workers.
Ulbrich Stainless Steels & Special Metals, Inc. is doing its part to ensure the next generation of manufacturing professionals are prepared to enter the workforce.
Ulbrich's Chief Operating Officer, Jay Cei, has worked in collaboration with the Wallingford, Conn. Public School System to create a pre-engineering and advanced manufacturing course available to high school juniors and seniors. The program has created a school-to-career pathway for interested students, equipping them with the skills and knowledge necessary to excel in the fields of engineering and manufacturing.
The course description highlights the numerous benefits of the program:
The Pre-Engineering and Advanced Manufacturing Pathway has been developed to meet the demands of local employers and to engage all students as individuals while providing a flexible pathway for all students. Whether students plan to pursue an engineering degree program or employment at a local manufacturer, the Pre-Engineering and Advanced Manufacturing Pathway enables students to build a foundation upon which they can succeed. The program is developed using a nationally recognized certificate program developed by the Manufacturing Skills Standards Council. Students may earn certificates that may lead to employment opportunities and/or state and local college or university credit (Program of Studies for Lyman Hall High School and Mark T. Sheehan High School, 2017-2018, Wallingford Public Schools).
The course emphasizes 21st century employability skills and career explorations in engineering and manufacturing via several core components, including: workplace safety, quality practice and measurement, Lean principles, manufacturing processes and production, as well as soft skills.
Additionally, a job shadow/internship experience is offered where students may work up to 120 hours and gain invaluable exposure and experience in professional environments that interest them.
In a July 14, 2015 Record-Journal Newspaper article, Wallingford Public Schools Superintendent Sal Menzo commented on the difference a course such as the Pre-Engineering and Advanced Manufacturing Pathway can make.
"The overarching goal is we need to keep manufacturing not only in Wallingford, but in Connecticut," he said. "We need to keep it and grow it."
Ulbrich has a proud tradition of investing in the communities where our employees live and work, and this new initiative with the Wallingford Public Schools is no different—the Pre-Engineering and Advanced Manufacturing Pathway will have the power to help create the next generation of skilled employees, while simultaneously supporting local economic growth.
All articles