Metals for Medical Applications That Are Critical in the Design and Development of Medical Devices
Special metals are critical in the design and development of medical devices. Ulbrich has been the industry leader in the production of Titanium, Nitinol, Niobium, Copper and Tantalum Alloys. Our ability to roll light gauge strip in narrow widths and produce shaped wire products in hundreds of specialty alloys, positions us as a one-stop source for a wide variety of medical alloys.

Applications and Alloys:
Titanium
Implants, Neuro- Stimulators, Orthopedic Rods, Pins and Plates, Heart Valve Housings, Prosthetic Eyes, Surgical Instruments, Drills, Forceps, Retractors, Scissors and Needles
Niobium
Pacemakers
Tantalum
Bone Implants, Vascular Clips, Flexible Stents
Nitinol
Stents, Heart Valve Tools, Staples, Bone Anchors, Septal Defect Devices, Diagnostic Guide Wires, Arch Wires for Braces
Copper
Anti-germ Surfaces, Medical Electric Devices
The information from this post is from Todd Hall's article recently published article in Advanced Materials and Processes magazine.
If you need material for a medical device or product, please contact us today.
Todd's full article published in Advanced Materials and Processes, and our Medical Metals available here: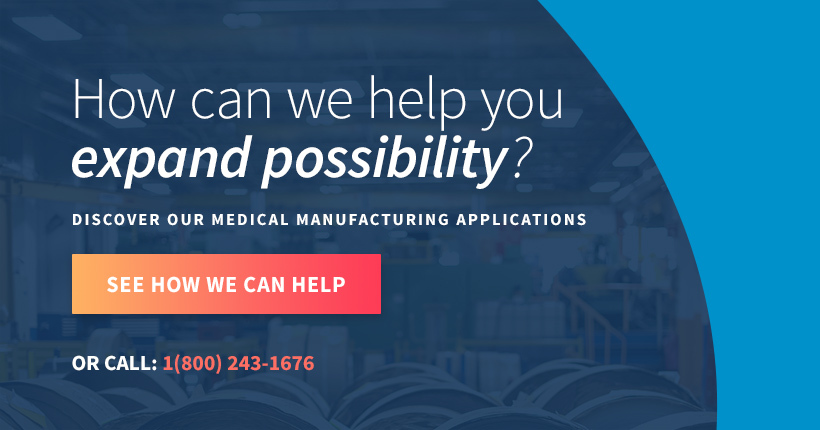 All articles