How To Find a Steel Supply Chain Partner Built for Today's Tough Market Conditions
For better or worse, market conditions are constantly changing.
In 2024, Ulbrich will celebrate a century in business. And in those 100 years, markets have soared, and they've crashed. Overnight, ideas have turned into industries, and business empires have gone extinct. Shortages have given way to surpluses, surcharges have risen and fallen, and on occasion, steel mill production strikes have affected supply.
Since 2008's great recession, the steel industry has faced particularly challenging factors - from COVID to commodity volatility, ever-increasing lead times, and much more. Consolidations and closings abound as melts shift their inventory from common alloys to special metals, increasing demand and necessitating allocations.
Some of these market factors are predictable and allow time for contingency planning. Others are disruptive events that leave manufacturers scrambling to find the metal they need to operate their business.
These challenges underscore why it's crucial to select a steel supply chain partner able to keep material supply flowing under even the most challenging circumstances.
In the steel industry, supply chain partners include precision re-roll mills and stainless steel & special metal service centers that provide manufacturers the strip, foil, and wire needed for production. In addition to ensuring a reliable steel supply, these re-rollers and service centers can also augment internal manufacturing capabilities.
When it hits the fan, the right supply chain partner can help protect your bottom line. And when times are good? Well, they are nice to have then too.
Ultimately, whether a logistics or steel supply chain partner can handle changing market conditions comes down to these factors:
Their Capabilities as a Development Partner
Their Expertise
Their Relationships
Their Company Culture
When evaluating a supply chain management and materials partner, take a critical look at these pivotal business characteristics to determine if they can help your business thrive, no matter what's going on in the market.

More Flexible MOQs to Fuel Product Development
There's always a bigger fish.
This idiom holds across most industries, but perhaps none more than steel.
The mills at the top of the supply chain are melting upwards of 250,000 pounds every single hour of every single day. This means that even if you're buying 50,000 pounds of stainless a year, which isn't a minuscule amount, you aren't even close to the minimum order quantity (MOQ) required for them to be a direct supplier.
These scale problems create supply chain challenges when purchasing smaller quantities of alloys to develop new applications, particularly given today's shrinking allocations and lengthening lead times. If your application requires specific material properties, it only compounds these challenges.
To ensure that your needs get attention in a challenging marketplace, consider partnering with a supplier — a steel service center or re-roll mill — with critical mass. These supply chain partners can use their significant spending power to pass along better pricing, better delivery performance, and other advantages necessary to fuel the development of new products.
The bottom line is development often requires a small amount of metal with specialized material properties, delivered fast and at a fair price. And in this market, that can be nearly impossible without a supply chain partner that grants you a seat at the table with the melt mills.
Look For Deep (and Wide) Expertise When Sourcing Alloys
The more they know, the more you get.
Whether you're sourcing raw material, semi-finished, or finished goods, it goes without saying that you want to work with a supplier that's deeply knowledgeable about their products and able to produce a steel product that works. As Fred Ulbrich Jr. used to say, "Quality is a given."
But does their expertise extend to your products? Do they have experience in your industry? Can they speak to any tariffs or applicable laws that affect your success?
In this case, "wide" expertise is broader expertise that extends beyond their core capabilities. It's the expertise long-tenured teams acquire over years and decades of serving customers and industries.
Beyond collective, broad expertise, the more the re-roller or service center you're working with invests in and develops their innovation management and technical sales capabilities, the better they can serve the material needs of your business.
Material suppliers with metallurgy and testing capabilities have a far greater ability to engineer solutions that meet the needs of precision manufacturers developing new applications. Innovative applications require advanced thinking and materials to drive technologies and marketplaces forward.
At Ulbrich, we recognized this decades ago and have augmented our technical sales capabilities with product development and metallurgy teams. These experts help our customers match their application needs with the optimal advanced alloys.
It's important to note that this technical expertise extends when material shortages or other supply chain issues arise; innovation isn't just suggesting an advanced alloy for a cutting-edge application. Sometimes, it's offering a type substitution because the typically-used alloy is suddenly hard to come by or significantly more expensive.
Deep manufacturing expertise will allow your re-roller to deliver alloys that meet your specifications. Broader knowledge and technical capabilities ensure those alloys are what's best for your needs.
The Power of Their Relationships to Extend Your Supply Base
Partners with relationships worldwide and across the entire supply chain are better positioned for challenging market conditions.
It's true that sole-source suppliers are sometimes more affordable, and all businesses are concerned with cost. But consider that lowering the price you spend isn't always the same as reducing your costs.
When you choose a supplier, you place a bet that they will supply what they've promised and when they've promised it. And in less challenging times, some amount of risk may be acceptable. If one source dries up, there are other avenues you can explore to keep production humming.
However, in today's market, where it can be tough to procure needed materials, it may be worth paying more to ensure the order is delivered. It may cost your business significantly less in the long run than if you suddenly face untenable material shortages and scramble to find solutions.
The best metal supply chain partners have established, and cultivated purchasing relationships with a wide array of melt sources and can work more nimbly than a lower volume buyer, such as an individual manufacturer, to secure material for their customers.
When market conditions are challenging, consider looking for suppliers with vast relationships throughout global supply chains who can procure materials from many different sources.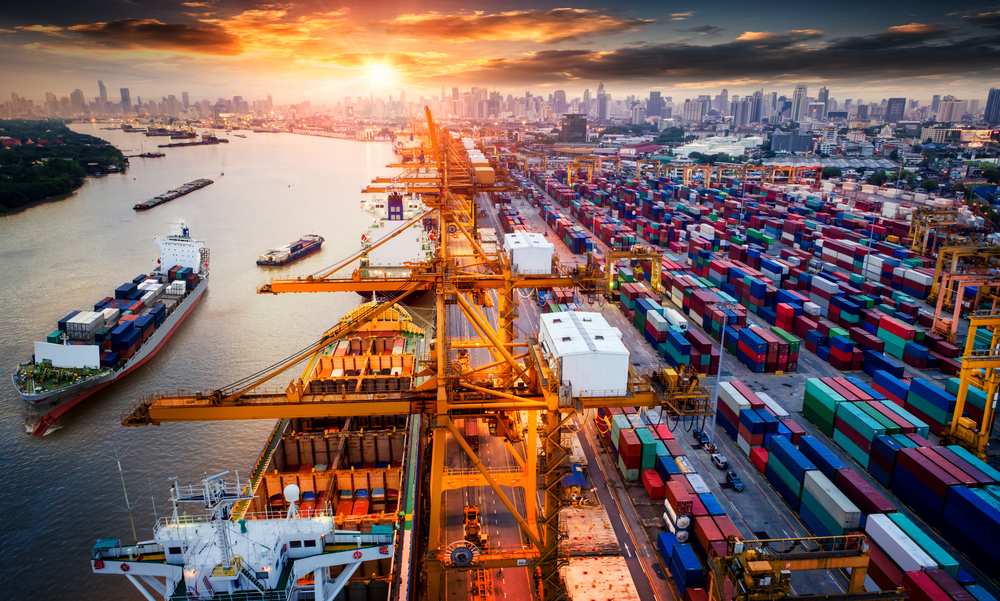 Company Culture Eats Short-Sighted Strategy for Breakfast
When the going gets tough, it highlights the importance of moving beyond transactional behavior toward strategic partnerships. Look for stable businesses with solid financials that care about building relationships that will last for years or decades.
In a race to the bottom, no one wins.
Here at Ulbrich, we're a customer-centric organization, and whether you're buying 5 thousand or 5 million pounds, we want to make sure that you get the material you need, when you need it.
We're a century-old, family-owned business that's lasted because of the lasting relationships we've built with our suppliers and customers. We're not a transactional company scraping by on short-term victories.
When you're successful, we're successful. And this company culture is consistent from the halls of our corporate office to the floors of each of our re-roll mills and service centers.
Contact us if you're looking for an experienced supply chain partner that you can trust to supply the alloys you need in the toughest of times.
All articles