See us at SMI Metal Engineering eXpo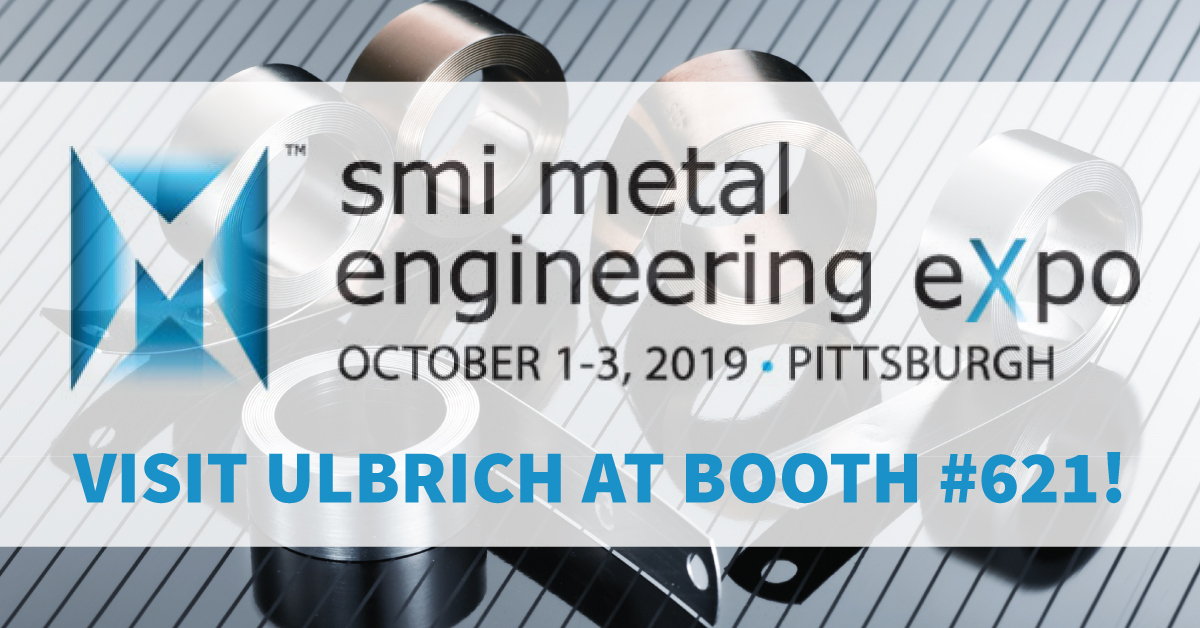 The Metal Engineering eXpo (MEE) is the premier, global event for springmakers, metalstampers, wireformers and suppliers to the precision spring manufacturing industry. It's not just a show of equipment; it's a unique opportunity to explore the expert education and resourceful community that exist as part of the Spring Manufacturers Institute (SMI).
Ulbrich has been providing materials, with special attention to 300 Series Stainless Steel, for spring applications for the Industrial, Automotive, and Aerospace markets for decades. Stop by our booth to discuss your next spring manufacturing requirement.
Booth #621
October 1-3, 2019
David L. Lawrence Convention Center - Pittsburgh, Pennsylvania